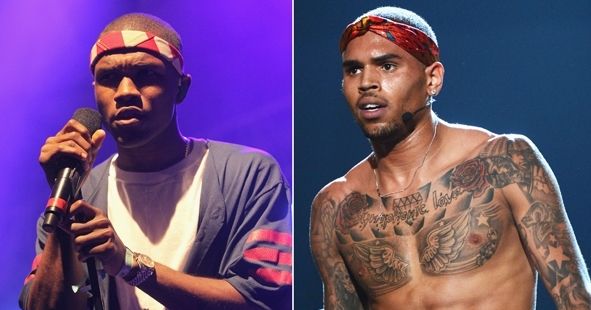 Frank Ocean has released a statement to his Tumblr addressing his now infamous car park brawl with Chris Brown. It states that he will not be pressing any criminal charges or filing for a civil lawsuit. Read it below!
AS A CHILD I THOUGHT IF SOMEONE JUMPED ME IT WOULD RESULT IN ME MURDERING OR MUTILATING A MAN. BUT AS A MAN I AM NOT A KILLER. I'M AN ARTIST AND A MODERN PERSON. I'LL CHOOSE SANITY. NO CRIMINAL CHARGES. NO CIVIL LAWSUIT. FORGIVENESS, ALBEIT DIFFICULT, IS WISDOM. PEACE, ALBEIT TRITE, IS WHAT I WANT IN MY SHORT LIFE. PEACE.
Good. Because if charges were filed, it would have meant Chris violated his probation. Of course that is the last thing he needs in this point of his short, disruptive life. Now can they just put the focus back into the music for crying out loud? I'm sick and tired reading about their childish antics.