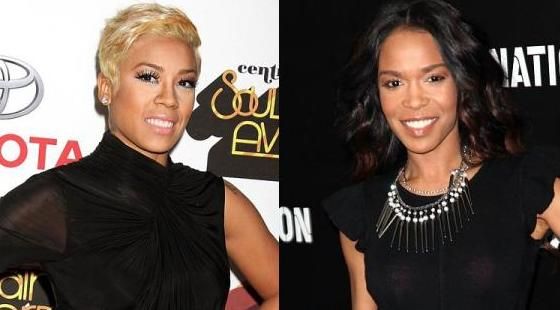 Seems we may have found out the underlying reason behind Keyshia Cole's Super Bowl attack on Michelle Williams SB performance this past weekend. She was retaliating because she claims Michelle spoke some mess about her Soul Train performance. Where the hell was I then? Because that one totally slipped right past me. Check out what caused Keyshia's latest outburst below.

She was responding to an article, written by Urban Belle magazine about Michelle claiming not to care what Keyshia thinks about her SB performance. Keyshia responded with:
"Sounds about right! Cause I didn't give a sh*t what she thought about my soul train performance when she spoke her sh*t. Gonna say this again! Michelle spoke on me first. So it was open season to state my feelings on her. I always felt that about her. Just never said it. Until she spoke on me" (1, 2).
The word "sugarcoating" does not exist in this chick's book. As the saying goes, you can take the girl out of the hood and… you know the rest.