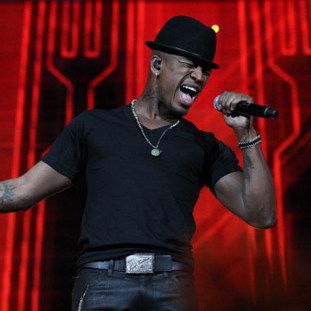 Ne-Yo couldn't quite pull off the spectacle of his late idol Michael Jackson last night, and when he tried, his efforts simply fell flat.
The R&B crooner only had himself to blame for giving fans a very crusty performance at the 2013 NBA All-Star game in Houston. After the performance came to an end, he received heavy criticism on social media. When critics called his performance a travesty, he went on Twitter and said "fuck the haters" before acknowledging that "everybody has an off day". They do of course, but he must have at least seen the criticism coming his way.
All artists that give a bad performance are not exempt from it. What did he expect? A pat on the back alongside some milk and cookies? No one should coddle these artists or big them up whenever they mess up. Otherwise they will never learn from their mistakes.
Shout out to those showing love. Everybody has an off day….all good.Fuck any and all haters. Talk it while I live it bitches!!!

— Ne-Yo!! (@NeYoCompound) February 18, 2013