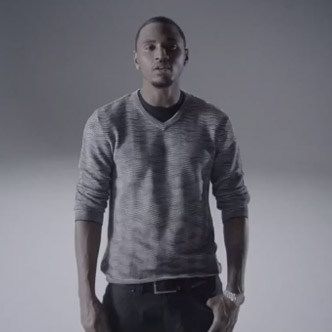 Trey Songz faces up to his mistakes in the emotional new video for his balladry single 'Fumble', from latest album 'Chapter V'.
The R&B crooner is very apologetic to his woman because he was not the man to her that he should have been. Tormented by his wrongs, he is seen travelling around the world regretting what became of that relationship. "It's basically a song about having the one person that'll do whatever for you, the one person that'll go to the end of the world and back, and you not realizing it until it's damn near too late," he told Billboard. "It's essentially about having someone's heart in your hands and dropping it."
This is the Trey we like to see, the one expressing real emotion and giving us some substance. Not any of that 'Bottoms Up' crap. Check out the black-and-white clip in its entirety below.