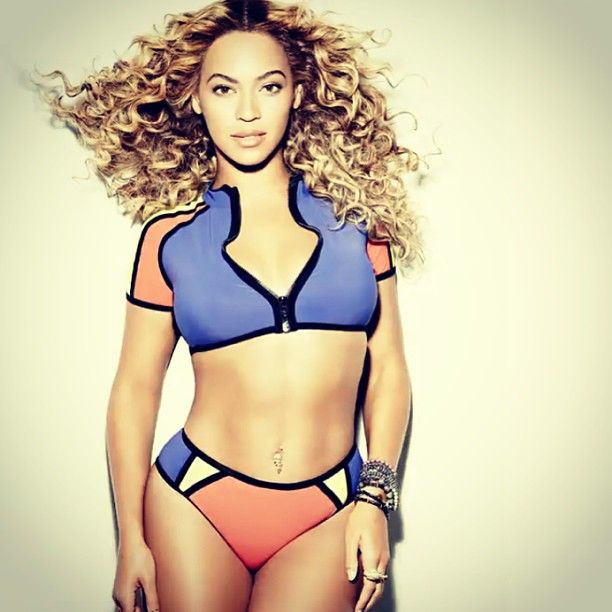 Bootylicious Beyoncé rocks the pages of Shape magazine. She is, after all, their forthcoming cover girl. Over the months, Bey has been gracing cover to cover, even without the aid of a new single.
Showcasing that curvy bikini body, the singer poses in a number of scantily clad ensembles pretty much like her cover spread for GQ. For the magazine's April 2013 cover, she looks super hot rocking voluminous curls and a sporty colour-block bikini. That's just a sneak peek for the shoot which was photographed by Cliff Watts. The behind the scenes footage shows Bey speaking about losing her baby weight after packing on a whale-some 57lbs.
The 31-year-old has been looking quite yummy these days and this shoot is no exception. Stay tuned for the actual cover and its accompanying spread. And get into some BTS footage below.