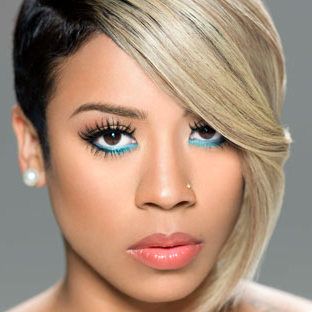 Not everyone had good things to say about Beyonce's new song 'Bow Down' when she premiered it last night. In fact, some people took offense to it, including the very outspoken Keyshia Cole!
On the Hit-Boy produced song, Bey goes on a curse-fest telling "bitches" to "bow down", because she's on her A game. KC expressed  disapproval of the song's overly confident stance and lack of female unity: "Can't stand when people all self righteous when it's convenient it makes them look good" she wrote "First 'women need to stick together', now bitches better Bow. Smh. But it's all G! Chicks stay shooting the shit. But when I speak my mind its a prob".
KC is clearly upset because being the hood chicks of all hood chicks, she's always catching heat for not sugarcoating her piece. Yet, this new hood attitude from Beyonce is new to us and people will more than likely co-sign it because she's Beyonce. Unfair? Maybe. But what do you think though? It's not the first time Keyshia made blog headlines for slamming a Destiny's Child member. She came under fire for criticising Michelle Williams' performance at the Super Bowl earlier this year. Now now ladies, where was the unity in THAT?
First "Women need to Stick together" now bitches better Bow. Smh. But it's all G! Chicks stay shooting the shit. … tmi.me/OnGp7

— Keyshia Cole Gibson (@KeyshiaCole) March 18, 2013