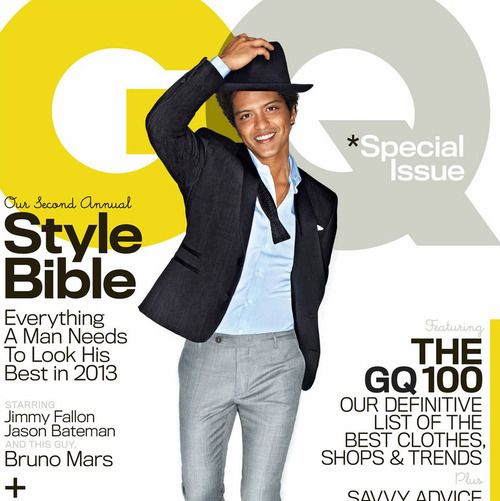 Bruno Mars looks boss on the cover of GQ's second annual Style Bible. The pint-sized crooner rocks designs by Ferragamo, Dior Homme, and Emporio Armani.
GQ visited his Hollywood Hills home where he opened up about his arrest for cocaine possession, sexualised lyrical content & more. He says he feels good singing about sex as it is simply a "great party starter". But what is his secret for putting out a smash record? "Hypnotize me in the very first three seconds, wake my ear plate up, give me something that I haven't felt before…and then punch me in the fucking face" . Or he could always rip a Police song and put his own spin on it I suppose.
At present, he is currently preparing to embark on his 'Moonshine Jungle' world tour. Check out his entire GQ spread below, and watch some behind the scenes footage over at the source!
Source: GQ