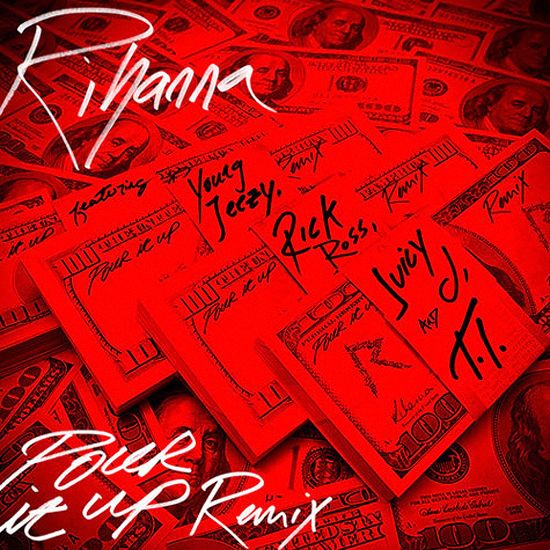 Rihanna releases a ratchet remix to her 'Unapologetic' single 'Pour It Up'. Rappers Young Jeezy, Rick Ross, Juicy J, and T.I. all spit strip club verses on the Mike WiLL Made It-produced cut.
Don't expect this to be a Mariah-style remix where we get new arrangement and different vocals, because this was pretty much a cut 'n' paste job. I don't really care because I have never been a fan of the song and I'm still not a fan to be honest. At least rap fans can discuss among them who had the best verse and whatnot. Jeezy and Ross appearing on the same track was a big deal due to their backstage spat at the BET Hip Hop Awards in September.
Take a listen to Rihanna's 'Pour It Up' remix below.
Source: Rihanna/Soundcloud