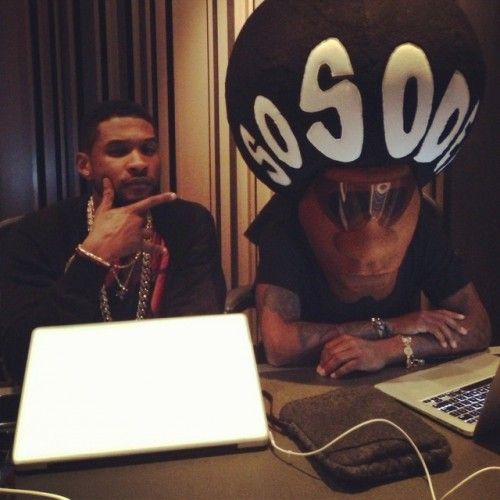 Usher's long-time collaborator Jermaine Dupri shared a photo of himself and the R&B crooner in the studio. Usher's new album is finally in the works!
The snap came with the following tag, "Me and Usher back in the lab". The pair have been churning out #1 hits ever since Usher was a teenager. I have to say I'm excited about this reunion, simply because those two have had some stunning smashes under their collective belt! Those include 'You Make Me Wanna', 'U Got It Bad', 'Confessions', and 'Burn'. The singer's studio sessions also coincide with his new role on The Voice, which we're sure he'll be using as a marketing platform at some point.
The new album will serve as the follow-up to last years 'Looking 4 Myself' which is close to hitting the Gold mark. I think the album is Usher's WORST album to date so I'm not surprised the album has been selling at an extremely slow rate. Usher also told The Fader recently that the new album is "gonna be freaking outta here… space and sky; it's what it would be. You look up and it's everything you could imagine". And anyone familiar with his "revolutionary pop" statements should know to take such raving descriptions with a pinch of salt. I'm just saying.
Source: The Fader