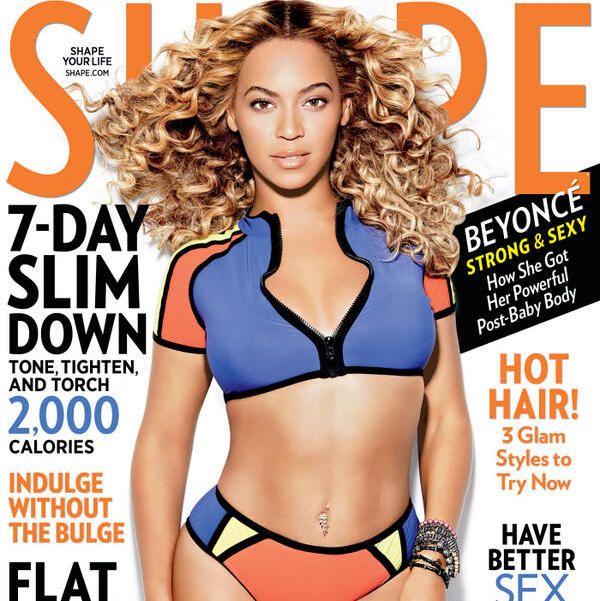 Beyonce's post-baby body is really in 'Shape'! She graces this month's cover of the magazine and did a stunning photoshoot to boot.
The mag cover, which hit shelves this week, has Bey rocking a Karla Colleto colourblock two-piece. For the shoot, the 'Bow Down' singer rocks Spring 2013 designs from Hervé Léger by Max Azria. Those include a yellow & blue skirt & bra combo, as well as a black cut-out swimsuit, both lifted from the same line. In the issue, she tells all on her biggest challenges to date – shedding the pounds after giving birth to her daughter Blue Ivy and doing so without even starving herself.
The photoshoot is bad-ass and has a very girly but flirty nature to it. Can we say SMOKING HOT?!?! Having Blue has really cemented her love for sneakers these days. The photos surface weeks before she kicks off her latest world tour – 'The Mrs. Carter Show'. Check out the cover and cover in its entirety below.
Source: Shape magazine.