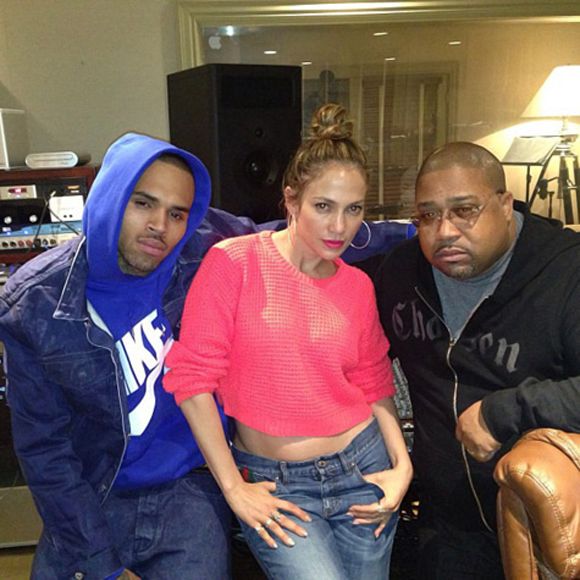 Now this looks good. Jennifer Lopez and Chris Brown are cooking up a collaboration for J.Lo's 10th studio album, and here are some snaps of their studio session!
The pair were assisted by producer Cory Rooney, who is believed to have laced their collaboration with a hot beat. She has also nabbed studio time with Epic Records labelmate Future for the opus, which is slated to drop later this year. The one thing that excites me most about their collaboration is a possible music video should they choose to release it as a single. The dancing would be absolutely immense! I'd like something reminiscent to Michael and Janet Jackson's 'Scream'.
Of course I'm asking for too much but it doesn't hurt to imagine what the final product could look like and I'd like them to do the synchronized choreography. Anyway, neither of their music has impressed me in recent years but if they are bringing out an urban club banger, I'd be so here for it. I miss Jenny from the block.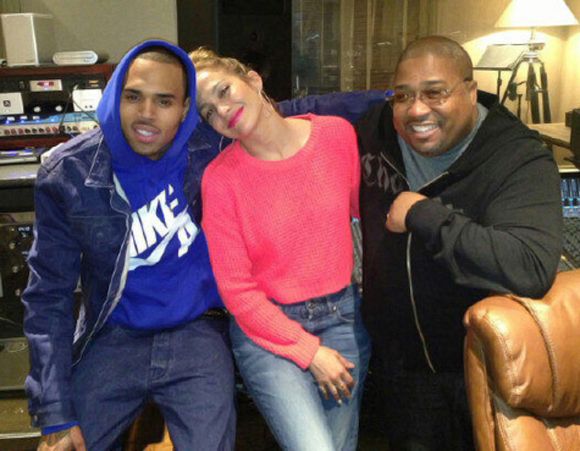 Source: Jennifer Lopez/Twitter