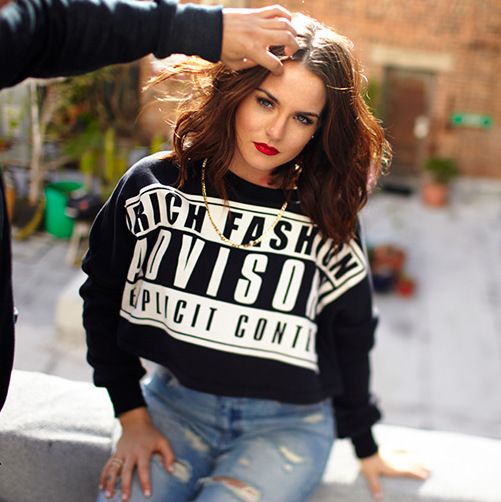 Young powerhouse JoJo dishes the music video for 'Andre', the latest cut off her critically acclaimed mixtape 'Agape'.
The song is an expression of her love for Outkast frontman André Benjamin. At her beau's workplace in an art gallery, JoJo gushes over her Mr. Right. The Embryo-directed clip is standard form and uses the cinema effect to make it look pretty against that graffiti backdrop. It was filmed in dowtown Los Angeles and features cameo appearances from her fellow R&B girlfriends – Leah LaBelle and Karina Pasian. Actually, their appearances are quite fitting since their nails must be real grubby trying to climb out of their underground lair.
They are ALL in that same dark hole aren't they? Bonding over cups of coffee about how hard it is making way and scorning at the politics that defies them. Talented chicks too. It must really be horrible for the 22-year-old to be stuck in a seven album deal and having to fund her own music videos to appease the fans. It's like being trapped in some sort of industry prison, and having your full potential blocked from reaching the masses. So saying that, I can't hate on her hustle at all.
Source: JoJo/YouTube