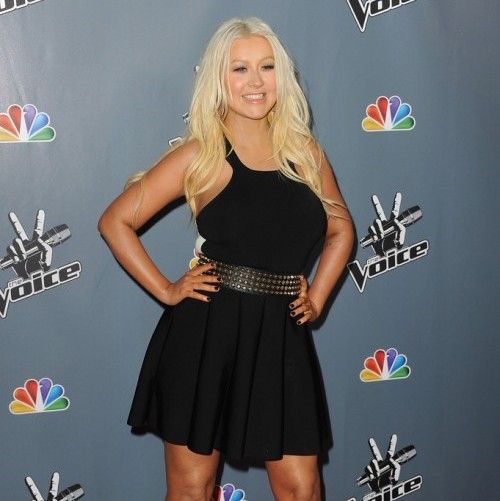 During the screening premiere of NBC's 'The Voice' Season 4 this week, Christina Aguilera discusses taking vacations and the possibility of working on new music.
Unfortunately, devastating storms ripped apart the petals of 'Lotus', so much that it was unable to survive the harshest weather conditions. And then, to intoxicate herself from the album's floppage, she's decided to scrap touring to go on vacation to Japan with her son Max. New music this year will only be entertained when she's good and ready. So apparently, she's gone from "I need to get back to artist mode" to "I do things when it feels right", and she hasn't embarked on a world tour in 7 years.
Sadly, it sounds like the era for 'Lotus' is well and truly over. There has been minimal promo, one music video and then, nothing. Look at Nelly Furtado. Her album flopped 10 times worse than Christina's but she still fought hard for the project, releasing five music videos along the way and embarking on a mini tour of Europe. This has not even been a trying time for Christina. Just a really disappointed one.
Source: Pacific Rim Video Press/YouTube